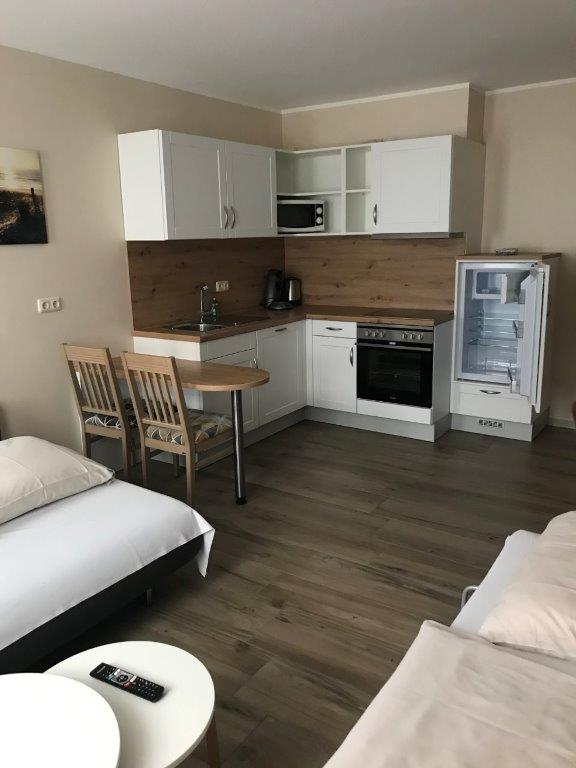 Size 38 m²
Flat variant A offers space for up to 3 people
Separate bedroom with double bed (180 x 200 cm)
Bathroom with window and shower, WC, hairdryer,
Hand soap, shampoo and shower gel
Flat screen TV, WLAN, desk, chairs, sofa (extendable)
Kitchen with coffee maker, kettle, microwave, fridge,
Dishwasher, cooker and oven
Apartment Variante B (siehe Bild) bietet Platz bis zu 4 Personen
For trips with children or dogs, we will be happy to advise you by telephone. We have various options and categories here.
Please note that we may not be able to accommodate pets or additional travellers spontaneously on arrival in the booked room. We are happy to provide baby cots free of charge on request. Pull-out sofa and folding bed are charged separately.
We only accept dogs in selected designated rooms and flats after prior registration and written confirmation.
Price: 110,00 € per flat + night
Pull-out sofa: 10,00 € per night
Folding bed:     15,00 € per night