We look forward to seeing you there.
At our reception you can choose between
15:00 and 19:00 Check in.
Your room will be ready for you to move into at this time.
On the day of departure you can
keep your room until 11:00 am.
Afterwards you are welcome to bring your luggage
at the reception desk in the luggage room.
Monday to Friday from 6:30 am to 10:00 am
Saturday + Sunday from 7:00 a.m. to 10:00 a.m.
Behind the hotel is the large
hotel's own free car park.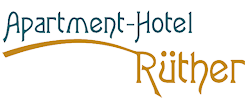 Frequently asked questions