Welcome to the Apartment-Hotel Rüther
Wonderful summer months with many happy guests lie behind us. 
Wenn sich jetzt der Nebel über dem Moor früh morgens mit dem Sonnenaufgang lichtet, der Wind die Windmühlen antreibt und bei Schmuddelwetter eine heiße Tasse Tee mit Kluntje und Sahnewölkchen auf Sie wartet – dann ist Herbst im Norden.
Packen Sie Ihren Friesennerz ein und erleben Sie das einzigartige Landschaftsbild mit viel Wasser, Wolken, Wind und unendlicher Weite.
Located in the centre of the Fehnkolonie Papenburg, experience unforgettably beautiful days during a stay at Hotel Rüther. Leave stress and hectic behind when you arrive and treat yourself to a change of pace in your everyday life. 
We also offer business travellers modern communication paired with amenities such as sauna, fitness area and swimming pool to relax and unwind.
A direct connection to the public transport system results in unlimited holiday possibilities.
We enjoy this lively hotel scene every single day.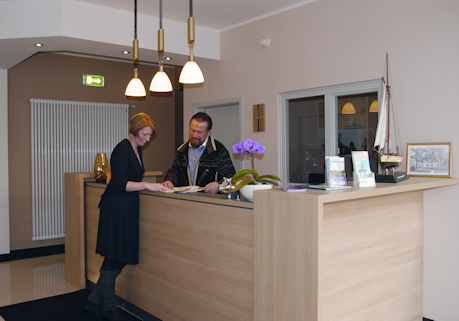 We offer numerous little pampering moments for you!
Swimming pool
Finnish and infrared sauna
Relaxation room with beach chairs and loungers
Heat bench with foot basin
Fitness room
Treat yourself to some time out and slip into the cosy bathrobe after a long day.
Feel the pleasant warmth spreading through your body on the heat bench and - in preparation for a sauna session in the Finnish sauna - take a foot bath.
Enjoy a lap in the swimming pool and use the relaxation room to unwind.
Relax in our Finnish and infrared sauna

We offer relaxation with beach chairs and loungers

All rooms are equipped with modern LED TV

Get off to a pleasurable start with our sumptuous breakfast

Really work out on our fitness equipment
Park vehicles free of charge in the hotel's own parking area
Our entire facility has free WiFi access.

A nice swimming pool invites you to swim at any time
★★★★★
Perfect, clean and tidy, very friendly lady at reception!
"That's how it has to be, simply nice and tidy. Even my beloved bicycle got an excellent place to stay overnight. The wellness area can be reached quickly from the room. The swimming pool despite 24 degrees was a very refreshing affair. I will definitely be back 😀👍"
★★★★★
I would like to come again.
"The hotel is located directly on the Ems cycle path and has a lockable shed for cyclists. The hotel is run with a lot of passion by the owner. No wish is left unfulfilled and there are tips for things to do and places to eat. It was a very nice room with special bedding and a great bathroom. The pool was very pleasant and a special highlight. The breakfast left nothing to be desired and was very varied (scrambled eggs, fruit salad, muesli, yoghurt plus all the usual). You can get to the city quickly on foot. An all-round nice hotel!"
"The hotel has a relatively central location in Papenburg, everything is within walking distance. It is nevertheless very quiet, although we had the room facing the street. The room was very clean and as good as new and tastefully decorated, like the whole hotel. My husband also used the sauna and relaxation area and was also delighted. Breakfast was very rich and there was a large selection at the buffet. We were pleased that we were able to spontaneously extend our stay by 1 day, although it was quite busy over Whitsun. We would always come back, also because the hotel is pretty much the only one in the area that allows pets on request. We had our little dog with us and there were no problems. Thank you very much!"
★★★★★
Thank you for this great stay
"I was a bit early but there were no problems at all with an earlier check in. The staff was very friendly. I felt very comfortable and extended my stay for another night. A very large spa area with sauna, pool, fitness and relaxation room. Flexible use. The rooms were very clean and the breakfast mega delicious and rich with a lot of choice. I had a dog with me. It was also very friendly and without any problems. It was very quiet at night and the city was only a few metres away on foot. I would love to come back and can only recommend it."
We look forward to your call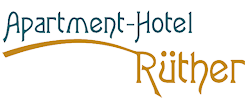 Frequently asked questions